31st ASID Design Excellence Awards
I couldn't be more thrilled and honored to accept 3 more awards this past November at the ASID Design Excellence Awards Ceremony in Austin. The yearly competition recognizes the finest interior design achievements in all aspects of interior design. 
Many thanks go out to my amazing clients that have given me the opportunity to collaborate with them make their house a spectacular home!
Gibson
Medinah Greens
Rising Star Runner Up:
 Remodel

Rainbow Ranch
Rising Star Winner: Special Detail/Product Design
A Bright Green Beginning to 2017
Sherwin Williams does it, Benjamin Moore does it and so does Pantone. A few weeks back, Pantone released their 2017 Color of the Year, Greenery to an audience of color enthusiasts, interior and graphic designers alike.  
Before the color was announced, I must have been subconsciously channeling green. In a recent master bathroom update, I encouraged my clients to boldly paint their cabinets a deep green color (Sherwin Williams 6475 Country Squire). Not quite Greenery but wow, did it make an impact! 
The color Greenery reflects the global cultural climates and influences many faucets such as architecture/interior design, fashion, and even food. Greenery, is described as a yellow-green hue representing and signifying a new year, fresh start, grass, outdoors, environment  Oh, how we need one of those!
Could you see yourself using this color in your home, painted on your walls, cabinets or as pillow fabric for your sofa. Do you love this color and not sure how to use it? I'd be more than happy to show you how! Call or email us for a cheeky Green consultation! 
Happy New Year!
It's 2017 and I am excited! Here at AJID, I have some big goals and changes in the works and all will be revealed in due time but first a huge thank you to all of my clients for allowing me the opportunity to collaborate with them, for those who have referred me to new clients and a quick shout out to all of those who have supported me and AJID along the way! 
What are your goals for this new year when it comes to your home? Are you looking to redecorate or renovate your home? I've love to know more and how you could benefit from our interior design services. If not you, I'd love a referral! 
On Stands Now: Decorating for the Holidays
---
I am very excited to share with you that I am featured in the December issue of Austin Women Magazine, on stands now! Pick up your free copy at Whole Foods or Central Market, where I share the latest tips on contemporary decorating for the holidays. Or read the digital issue: Here
More images of the project can be viewed here as well!
Thinking about updating your home or know someone who is. Call or email us! I'd love to help you design and decorate your home. 512.343.4553 or info@allisonjaffe.com
Around Town and In the News
Robert Irwin Installation: Chinati Foundation
This month has been a busy one! Beyond interior designing, a passion of mine is supporting Austin in varrying philanthropic ways. There have been so many wonderful events that I attended such as:
Ballet Austin Fete-ish Gala supporting artistic programming, arts education.
New Milestones Foundation Gala, which raises awareness about mental illness and intellectual and developmental disabilities.
Meic-Arte Catrina Ball, which proceeds support the Mexic-Arte Museum's Education and Outreach Programs and renowned exhibitions. The gala encouraged its attendees to dawn their best Dia De Los Muertos face.
Laura Villagram Johnson and Me
I finally got to check Marfa,Texas off my bucket list. The 2nd weekend of October was the 30th anniversary celebration of the Chinati Foundation. The weather was perfect, the food was delicious and the art was inspiring. Below is the simple and beautiful tent I got to sleep in at El Cosmico.
Inside Peak: Tent #15
Where you'll find me in November:
Find some furniture pieces and Hygge inspiration at Settlement Home for Children's 41st Annual Garage and Estate Sale, November 3rd-6th
Support local business in Austin at the AYC FAVE Awards, November 11th
I'll be in Key West, Florida touring the homes of Audubon and HemmingwayNovember 16-20th
Getting Hygge With It
A what? A Hygge! No, I didn't make the word up and you can find it in the Danish Dictionary. I learned of this fascinating term while in conversation with a friend. Hygge (pronounced 'hooga') roughly translates to the word cozy. Hygge is a term used in and around the holidays that means to create a warm atmosphere and enjoy the good things in life with friends and family. The high season of this stylized look is coming around the bend faster than you can say 'Hygge'!
Here are four tips on how to embrace the hygge home lifestyle: 
1. Less is more: Decorate with small items such as nesting tables instead of a large coffee table.
2. Simple Styling: Carefully select the accessories you bring into your home. Purchase items that bring meaning into your space. I like decorating with antique and vintage finds that remind me of my travels.
3. Invest in candles: Did you know Danes burn more candles than any other people in Europe. I can get on board with that. I love purchasing new holiday scents to fill the air when I am decorating my space for the long winter haul. Its not close but its not far, my favite candle store is located in the Bishop Arts District of Dallas, called Society.
4. Holiday Hangout: Embrace the cold and fire up that fondue pot. Getting together with your friends and loved ones is one of the most important ways to share in the hygge way of life.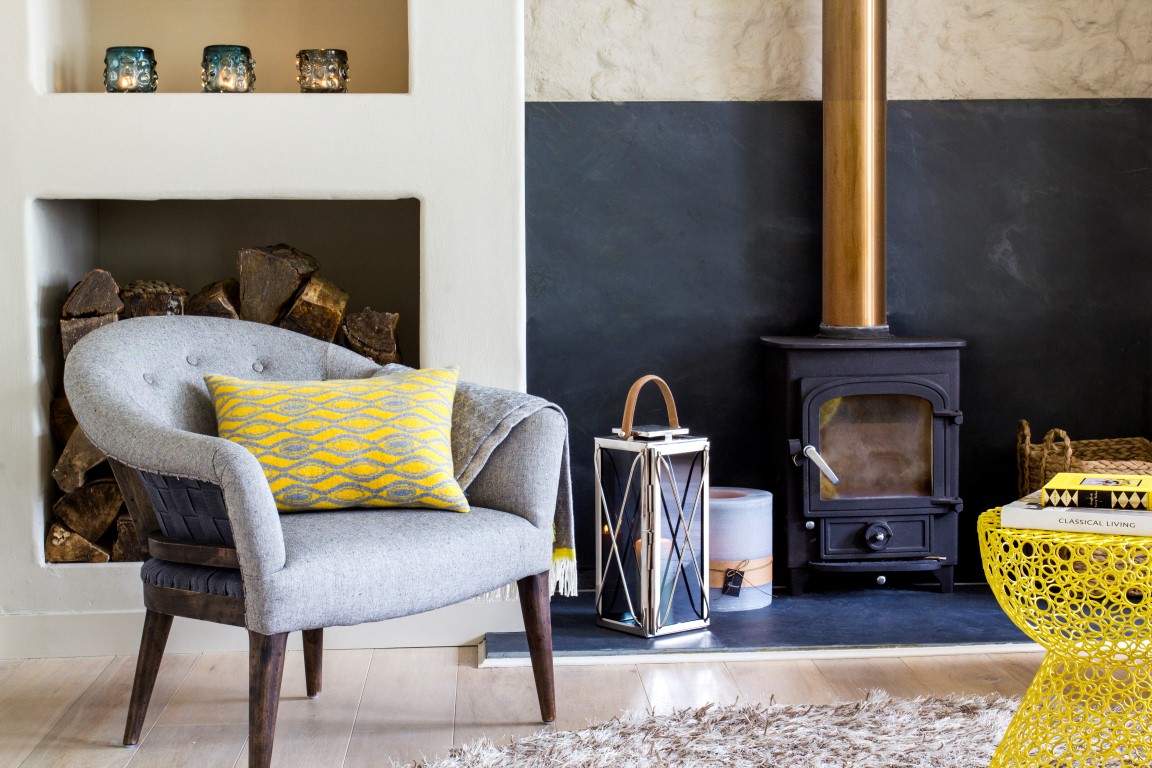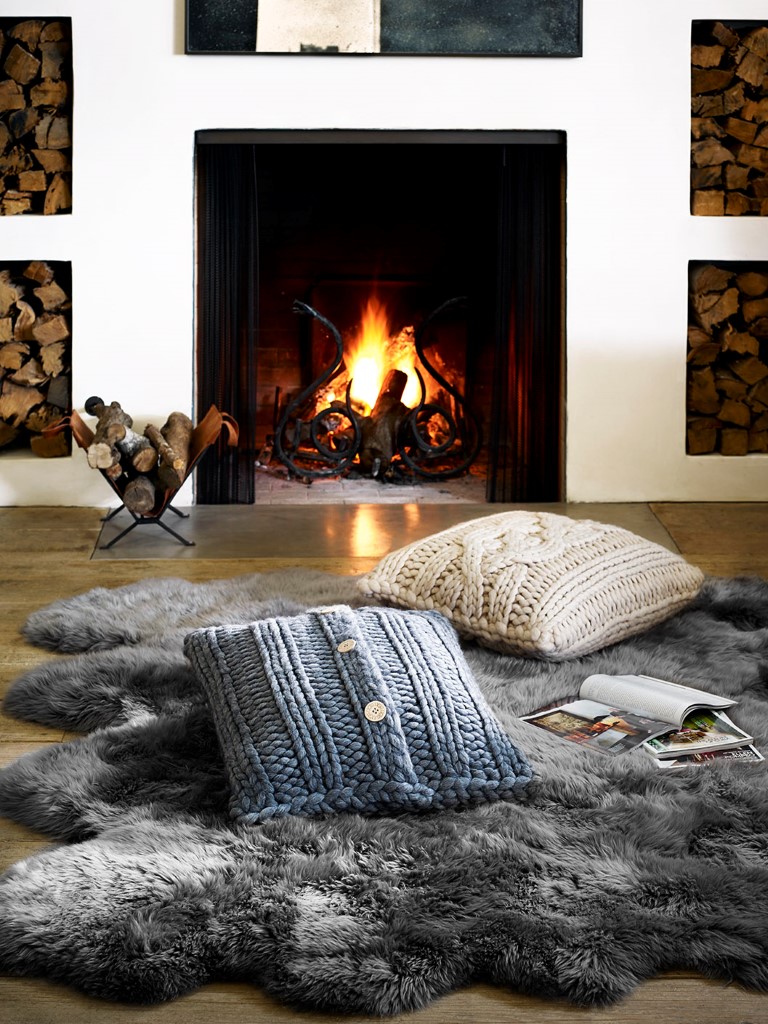 Rockin' the Kasbah
Some of you know that I am just back from my trip to Morocco. I spent the past week making my way around the country stopping in Casablanca, Tangiers, Rabat and Marrakech.
The sights, sounds and smells were overwhelingly inspirational. Morocco is known for its vibrancy especially in tile design and installation and it was fun to capture while traveling to each city.
50 Shades of Grey: Sherwin William 7000s
I know what you're thinking but the 50 shades I'm referring to are colors not the character. For the past few years I have really enjoyed using all shades of a grey for back drops in my client's homes. My most favorite grey shades can be found in the Sherwin William 7000 Series. Below are some of my top picks. 



A couple tips when selecting and sampling paint color. Paint looks different at different times of the day. Sun can have a big impact on how the paint shows up on a wall. I like to sample paint on a white piece of cardboard, preferably 12″ x 12″ in size. You can easily move the cardboard piece around without having to paint directly on your walls. Be mindful when sampling paint. Most manufacturers only sell sample sizes in a satin or eggshell finish. So if you are aiming for a flat finish know that the sample may have a little more sheen than what you specify in the end. 
Inspired: Vertical Garden
In a matter of months, cooler temps will be on our doorstep so why not bring your garden outside in. My client and I are developing and designing a vertical garden wall in her living room with the help of a landscape architect. After doing some research, this is no small undertaking but I am looking forward to the end result.
If your working with a black thumb or need a hassle free indoor garden try playing around with succulents. Succulents are resilient, low maintenance and come in a variety of shapes and sizes. Grouping succulents together can create a fun aesthetic to any home environment. Need something to house your plants in, then look no further than West Elm glass bowls to hold your newly purchased succulents.
On Trend: Heavy Metals
Not sure about you but my affinity for all things metallic is growing everyday. We have become accustom to brushed nickel, stainless steel, chrome and oil rubbed bronze but brass and gold are making a strong and not to be ignored debut.
Don't worry, its not the brass and gold of yesteryear. The reinvented finishes finishes of today have a contemporary spin making it suitable for all types of uses from pillows and accessories to faucets and lighting.
PILLOWS|TILE|FAUCET|BOWLS|WALLPAPER|CHEST|LIGHTS|CABINETS