31st ASID Design Excellence Awards
I couldn't be more thrilled and honored to accept 3 more awards this past November at the ASID Design Excellence Awards Ceremony in Austin. The yearly competition recognizes the finest interior design achievements in all aspects of interior design. 
Many thanks go out to my amazing clients that have given me the opportunity to collaborate with them make their house a spectacular home!
Gibson
Medinah Greens
Rising Star Runner Up:
 Remodel

Rainbow Ranch
Rising Star Winner: Special Detail/Product Design
Getting Hygge With It
A what? A Hygge! No, I didn't make the word up and you can find it in the Danish Dictionary. I learned of this fascinating term while in conversation with a friend. Hygge (pronounced 'hooga') roughly translates to the word cozy. Hygge is a term used in and around the holidays that means to create a warm atmosphere and enjoy the good things in life with friends and family. The high season of this stylized look is coming around the bend faster than you can say 'Hygge'!
Here are four tips on how to embrace the hygge home lifestyle: 
1. Less is more: Decorate with small items such as nesting tables instead of a large coffee table.
2. Simple Styling: Carefully select the accessories you bring into your home. Purchase items that bring meaning into your space. I like decorating with antique and vintage finds that remind me of my travels.
3. Invest in candles: Did you know Danes burn more candles than any other people in Europe. I can get on board with that. I love purchasing new holiday scents to fill the air when I am decorating my space for the long winter haul. Its not close but its not far, my favite candle store is located in the Bishop Arts District of Dallas, called Society.
4. Holiday Hangout: Embrace the cold and fire up that fondue pot. Getting together with your friends and loved ones is one of the most important ways to share in the hygge way of life.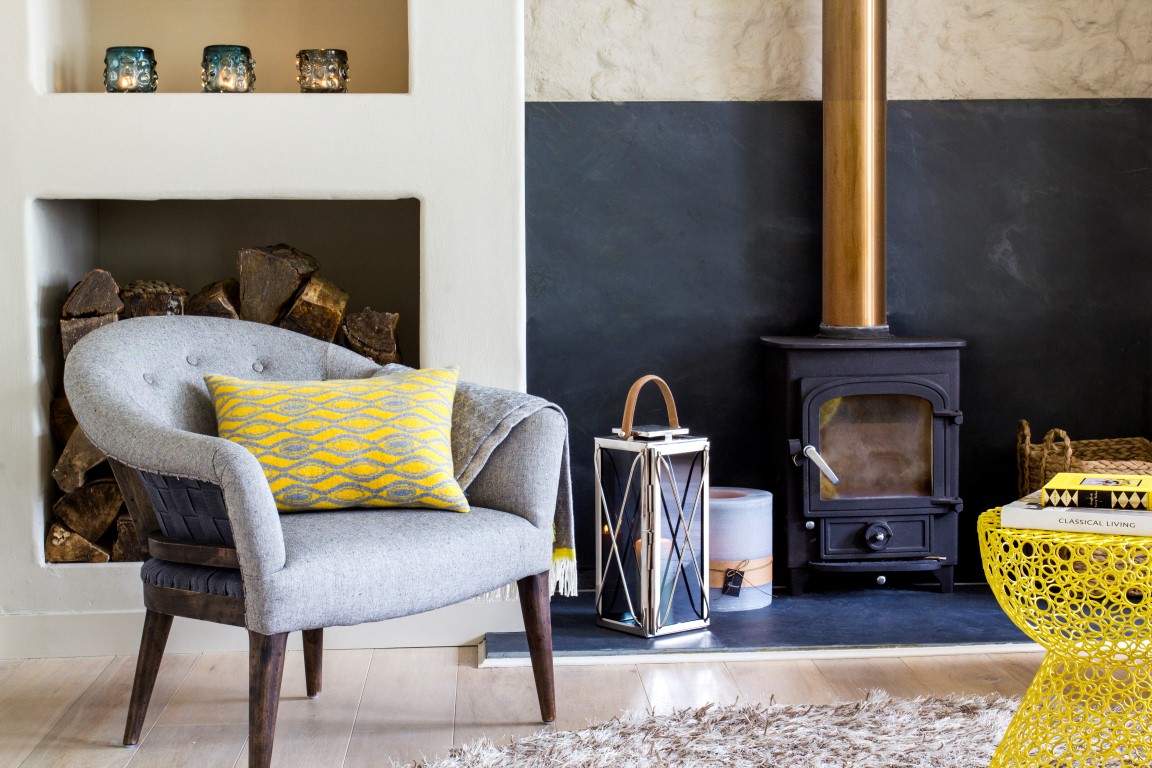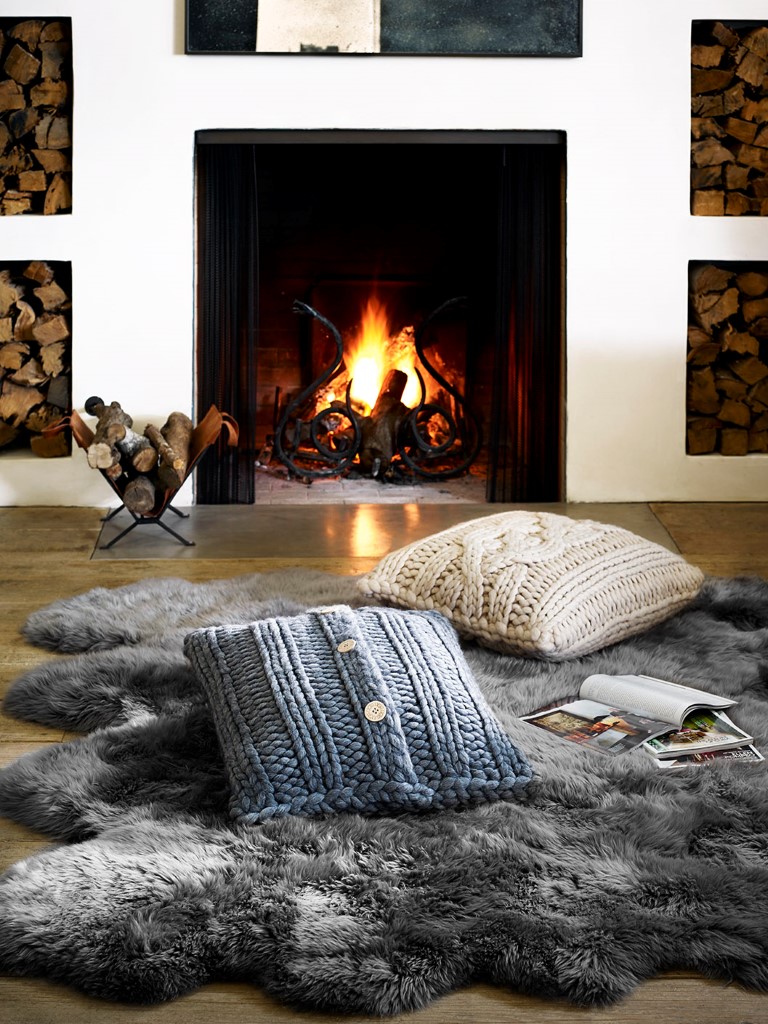 Rockin' the Kasbah
Some of you know that I am just back from my trip to Morocco. I spent the past week making my way around the country stopping in Casablanca, Tangiers, Rabat and Marrakech.
The sights, sounds and smells were overwhelingly inspirational. Morocco is known for its vibrancy especially in tile design and installation and it was fun to capture while traveling to each city.
On Trend: Heavy Metals
Not sure about you but my affinity for all things metallic is growing everyday. We have become accustom to brushed nickel, stainless steel, chrome and oil rubbed bronze but brass and gold are making a strong and not to be ignored debut.
Don't worry, its not the brass and gold of yesteryear. The reinvented finishes finishes of today have a contemporary spin making it suitable for all types of uses from pillows and accessories to faucets and lighting.
PILLOWS|TILE|FAUCET|BOWLS|WALLPAPER|CHEST|LIGHTS|CABINETS
Radiant Orchid: Pantone Color of the Year 2014
2014 PANTONE COLOR OF THE YEAR
"Spruce up interior spaces by incorporating this eye-catching hue in paint, accent pieces and accessories. As adaptable as it is beautiful, Radiant Orchid complements olive and deeper hunter greens, and offers a gorgeous combination when paired with turquoise, teal and even light yellows.
Likewise, the vibrant color is sure to liven up neutrals including gray, beige and taupe. Uplifting and bold without being overpowering, Radiant Orchid reenergizes almost any color palette and provides a unifying element for diverse spaces."  Courtesy of Pantone.com
 
In other words, Radiant Orchid is a bright color not for the faint of heart!  Being a purple hue, it's color psychology is that of regality and the exotic. We particularly like the idea of sparking a neutral palette with this color. It's also a color that will welcome in the spring season nicely.
Office Lobby Redo
You've been there, waiting for your dentist's appointment, and you're feeling, well, not cozy. In the typical commercial lobby, it seems that some of the design ideas came straight out of a catalog with minimal inspiration that leave the end user, the customer or client, feeling stoic. However, that doesn't have to be the case! By improving the ambiance of a lobby, a business serves to gain something positive: a good first impression and a feeling that their guests' comfort is important to them.
In a current AJID project, the "living room" philosophy is applied. Let's start with seating—afterall, it is the most important piece of furniture in a lobby! Using handsome leather arm chairs with accenting nailhead trim gives the guest a comfortable seat that is also nice at which to look. Something else nice to look at is the variety of fun and smart art, pieces that engage the customer and make them feel connected to their surroundings. Use of sleek, chrome occasional tables topped with an artisan glass lamp or interesting accessories provides another opportunity to accentuate the space. By combining materials and colors in a way that feels and functions like a living room makes everyone feel at home, and happy to return.

Featured Project: Rising Hills Living Room
A large dark grey leather sectional anchors the room and offers plenty of seating, perfect for everyday lounging or a large gathering. The room is punctuated by bright orange and teal pillows to brighten up the area. An accent chair by the windows is upholstered in a light, patterned fabric that offers some visual interest to the setting. The furniture arrangement is grounded by a large area rug in blue/gray/taupe tones that has a large pattern to add movement to the room. By opening the space and placement of furniture, optimal circulation is created and makes this living environment of contrasting colors and textures one that all can enjoy.See more photos here and view the complete project!
Ikat-Love
Ikat, a fun fabric with a seriously funny name! Ikat, a dyeing a process in which fabric yarns have been tie-dyed before weaving was first seen in 1927. This technique has not lost it's appeal and can been seen on the fashion runways and in homes around the world. Although the process of dyeing the yarn has partially been replaced with printed Ikat patterns, it can be large seen on everything from pillows, window treatments and upholstered items. Above are items that show case our love for this beautiful and unique pattern. 
1. CHAIR 2.DRAPERY3. LAMPS 4. PILLOWS 5.CUBE 6. DINNERWARE7. SETEE 
Featured Project: Lakeshore Powder Bath
Wallpaper in the last 5 years has made a major comeback. With so many varying materials, colors and patterns, the wallpaper industry is truly your oyster. Let's say you don't mind committing to a wallpaper, just not for a large space in your home. In years past, AJID has installed wallpaper in entry ways, accent walls in master bedrooms and powder baths like the one seen above. A powder bath is the perfect opportunity to let your hair down and be as bold as you want.  
The 
Lakeshore
 powder room is no exception to having fun. This small space went though a full makeover including a new maple stained vanity with Carrera marble counter top. The mirror from Jonathan Adler is a quirky contrast to the more traditional cabinetry. Of course the pièce de rèsistance is the Cole & Son 
rope wallpaper
. If only you could see it in person!  
See more photos of the master bathroom 
here
 and view the complete project!
Literally floor to ceiling #drapery at Almarion. #Layering makes all the difference. Drapery fabric: Candice Olsen Home by Kravet. #interiordesign #home #decor #decorating #austin #fabric #geometric #pattern